About Meachum's Memorials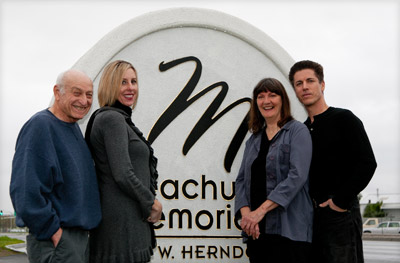 Meachum's Memorials is a
company
 of pure custom creations.
From the traditional to the one-of-a-kind monuments, Meachum's provides the knowledge and experience to create them for you. Since 1951, our family has been creating quality memorials for people throughout the state of California. Our focus is you, our customer. Your satisfaction is key because of what your memorial stands for and the meaning it will carry forever.
Our staff, from start to finish, will work closely with you to create the perfect memorial honoring your loved one. Initially, whether this is your first time experiencing this kind of loss, or you are the person responsible for this commitment, we take steps to educate you as to what is possible, while still meeting industry requirements. (WHAT DOES THIS MEAN?) The keys are caring, listening and addressing any questions that will help you better understand what you are doing. The choices you are making is important because they provide closure and will be a lasting legacy of your loved one.
We have developed long-term relationships with our suppliers and vendors which allow us to purchase quality materials at the best possible price. Product and supplier integrity is essential, from granite to metal and ceramic pictures. Our staff artists draw all artwork and designs. In-house artists allow you a wide selection of existing artwork available or the ability to draw custom pieces that are personal and reflective of life experiences and importance. From a country setting to a patron saint to a portrait, we make your ideas possible.
Your approval is pivotal throughout your experience with us. Memorial design layouts are generated to ensure your expectations are being met. Once you have approved your layout, our stone cutter will take what is on paper and carve your designs with dimension and quality onto granite.
We are grateful to all individuals and families that have given their trust to us, allowing us to do what we love. In the end, what you do in life can echo in eternity.